9 of Our Favorite Sweetpotato Soup Recipes to Enjoy in the New Year
January 19, 2021
by Sarah Schlichter, MPH, RDN for the North Carolina SweetPotato Commission
It's soup season and there's nothing cozier than a warm bowl of coziness during these cold winter months. Soup can be a great way to increase your nutrient intake as well as your hydration, whether it be after a workout or throughout a dry, winter day.
Sweetpotatoes are extremely versatile and make a great addition to soups and stews. Not only do they offer more texture and flavor, but they also elevate the nutrition content of that soup as well! Sweetpotatoes are high in immune-boosting ingredients, like Vitamins A and C, and also offer micronutrients like potassium and B-Vitamins.
These soups are some of our favorites featuring sweetpotatoes, and can help keep you warm, boost your immune system, and keep you energized throughout the day.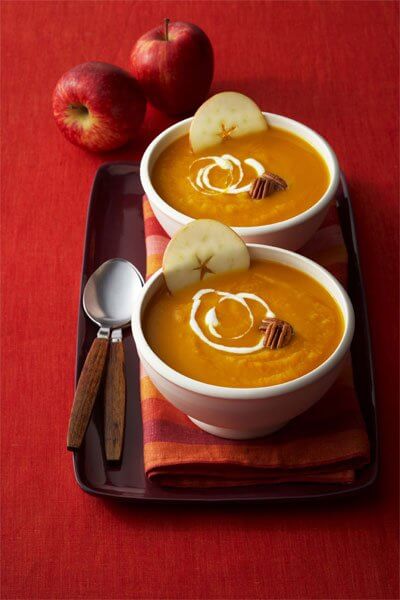 Make sure to share with us: Have you ever included sweetpotatoes in a soup before? What's your favorite soup recipe?