Crock Pot Sweet Potatoes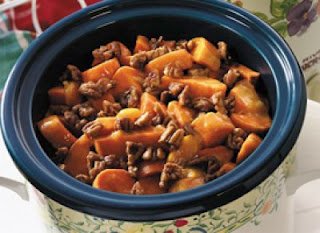 Crock pot sweet potatoes are easy, convenient and nearly foolproof. Plus, there's no better feeling than coming home after a long day to a great dinner that is ready to be devoured.
The crock pot is designed to cook for an extended period of time, releasing the intense flavor of the ingredients it withholds. When sweet potatoes are slow cooked, they release their sweet, caramel flavor while soaking up all of the ingredients' flavors as they marinate together. We believe the crock pot sweet potato recipe is the true meaning of comfort food.
For a delicious and stress-free dinner, try out Caribbean Crock Pot Sweet Potato Stew. Simply peel and dice your sweet potatoes and toss with your favorite ingredients! This recipe calls for chopped onion, garlic, beans, chicken, sausage and many spices. Cover and simmer on low. In a few hours, your sweet potato masterpiece will be cooked to perfection! For the full recipe, please click here.