How To Bake Sweet Potatoes
Baking Sweet Potatoes
Preheat oven to 400°F.
With a fork, pierce sweet potato skin 5-6 times.
Place on baking sheet lined with foil. Bake until tender, 45 minutes to 1 hour.
Baked Sweet Potato Recipes: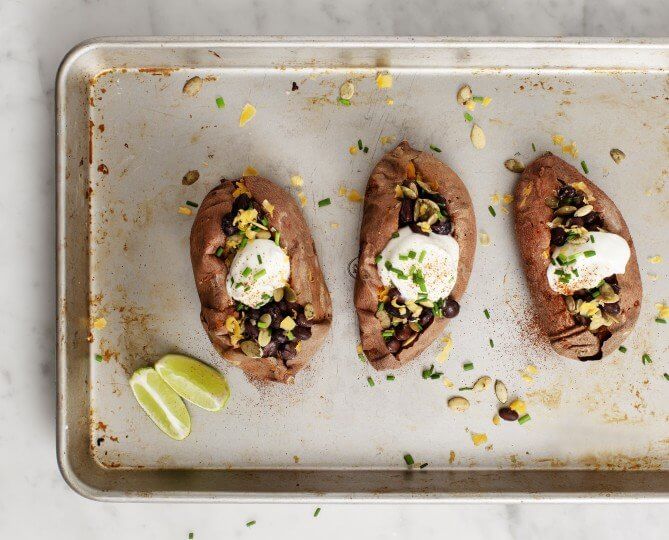 Baking sweet potatoes is a simple and delicious way to savor your favorite spud. Easy as popping that tater into a hot oven and 45 minutes later, you have a steamy pocket of sweet, caramelized fluffy goodness.
Butter and a dash of salt is what we like to call "The Classic." But baked sweet potatoes leave plenty of room for taste bud creativity. Take that tater up notch by loading it with your favorite fillings. From chicken chili to thanksgiving leftovers, bacon to kale salad, scrambled eggs to guacamole, baked sweet potatoes were made to be stuffed.
Enjoy as a side dish or on its own as a light lunch or dinner, a baked sweet potato is foolproof deliciousness!